Lift As We Climb
New Energy Equity is proud to announce the creation and funding of the Lift As We Climb Foundation, a 501C3 charitable organization. Each year, New Energy Equity is donating a portion of profits from the company, based on achieving goals set throughout the year. The foundation will deploy these funds to support non-profits dedicated to leaving behind a better world within their community, including the installation of solar energy projects, education, and training.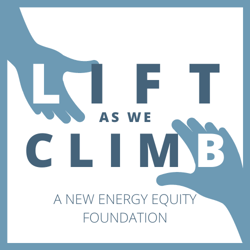 Continuing A Legacy of Giving Back
New Solar Powered Building Dedicated in Memory of New Energy Equity Founder and CRAB Board Member
The Lift As We Climb Foundation, established by New Energy Equity in 2020, is proud to announce its partnership with Chesapeake Region Accessible Boating ("CRAB"), an organization dedicated to providing premier sailing instruction to people with disabilities, recovering warriors, and children from underserved communities.

New Energy Equity, through the Lift As We Climb Foundation, will donate, engineer, install and manage a 25kW roof-mounted system in honor and memory of New Energy's co-founder and CRAB Board Member, Ian Palmer. Ian was passionate about giving back to his own community, and his legacy lives on through this partnership, and the countless lives he touched. The state-of-the-art green building will provide CRAB's new Adaptive Boating Center with power and reduce its utility cost to zero for the next 25 years.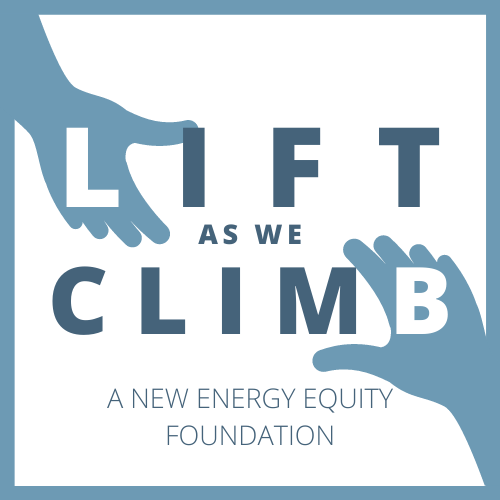 "Project Solar Rise is an incredible way to kick off the Lift as We Climb Foundation by partnering with two organizations who share many of the same values as our employees at New Energy Equity," says New Energy Equity General Counsel and President of the Lift as We Climb Foundation, Jim Wrathall. "We look forward to continuing to invest time and funding into these organizations as well as finding additional partners to do the same."

JIM WRATHALL

President of the Lift As We Climb Foundation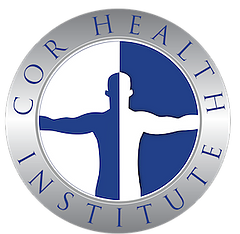 The COR Health Institute is headquartered in Baltimore, MD, and was created to serve young people and help them stay mentally and physically healthy. The Institute's primary focus is to prevent local youth from getting involved in negative activities, through using methods such as holistic fitness, leadership, and martial arts training. The William L. Adams Entrepreneurial Center is the latest project from the COR Health Institute, which is designed to provide business education and other opportunities for Baltimore youth.
Project Solar Rise
Project Solar Rise is New Energy Equity's first collaborative charitable project, established through Lift As We Climb Foundation. Project Solar Rise will provide Maryland residents pursuing careers in solar energy with scholarships for solar skills job training and support. The project is designed to serve eligible participants identified by Power52, including Maryland residents who are under or unemployed, previously incarcerated, immigrants or refugees.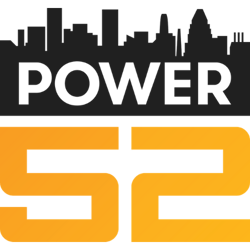 POWER52
The Power52 Foundation is a Baltimore non-profit dedicated to providing career training and job placement opportunities in renewable energy, bringing forth opportunities to a highly underrepresented population while advocating for diversity, equity, and inclusion in the clean energy sector. Follow us on Facebook and Instagram.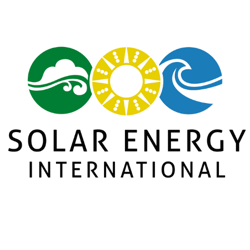 SEI
Solar Energy International (SEI), is a global nonprofit educational organization with a vision of a world powered by renewable energy. SEI is dedicated to training the global solar energy workforce to significantly impact climate change.
LIFT AS WE CLIMB FOUNDATION INC | EIN: 86-2108564